Chasecation 2013 Day 12 – Large tornado near Bennington, KS
Yesterday we came upon a large tornado just west of Bennington, KS that was pretty stationary for quite some time, which is very unusual but not unheard of. It spent a large portion of its life wrapped in rain, and for a short time may have become a wedge tornado.
Here is my video of it:


There is more to come in terms of video, as I have a couple of clips from my GoPro to put together. Below is a screengrab of the GoPro video and some images from Ian that he posted to twitter: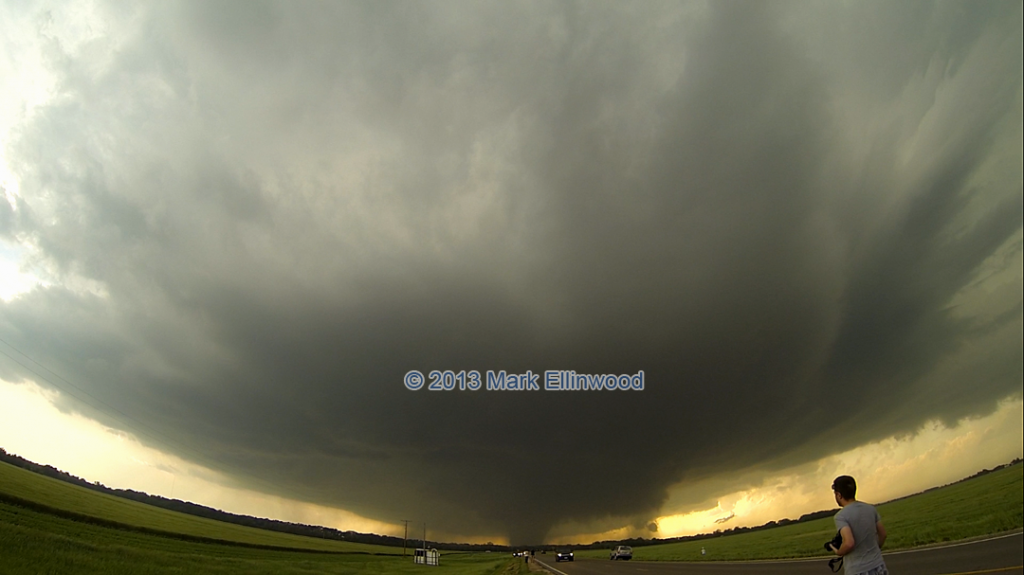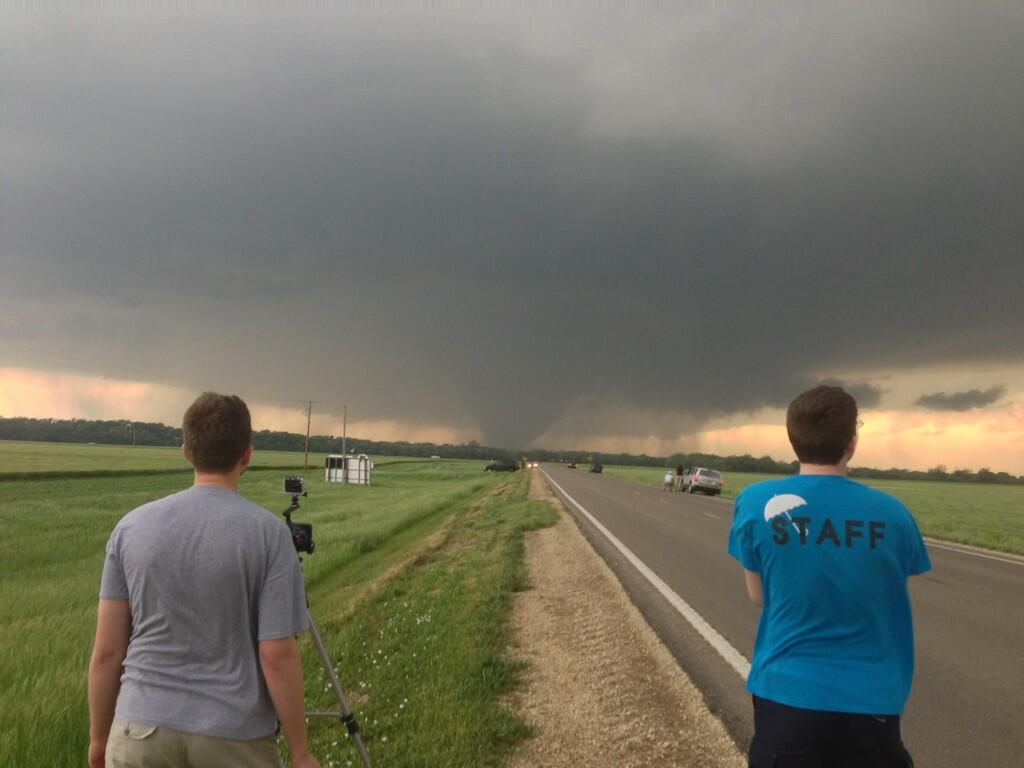 I'm on the left, James is on the right.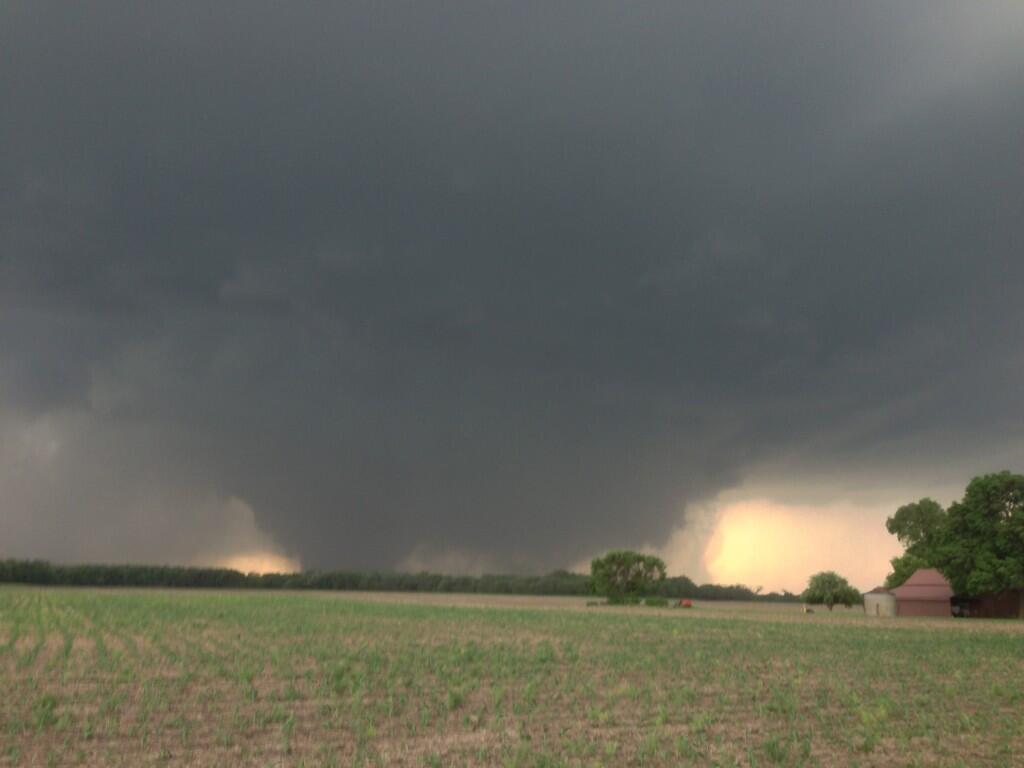 Getting rain-wrapped.
The following two tabs change content below.
Operational Meteorologist at WeatherBug (Earth Networks).
See full bio
.
Latest posts by Mark Ellinwood (see all)