Chasecation 2016, Day 10: 100 miles from Mexico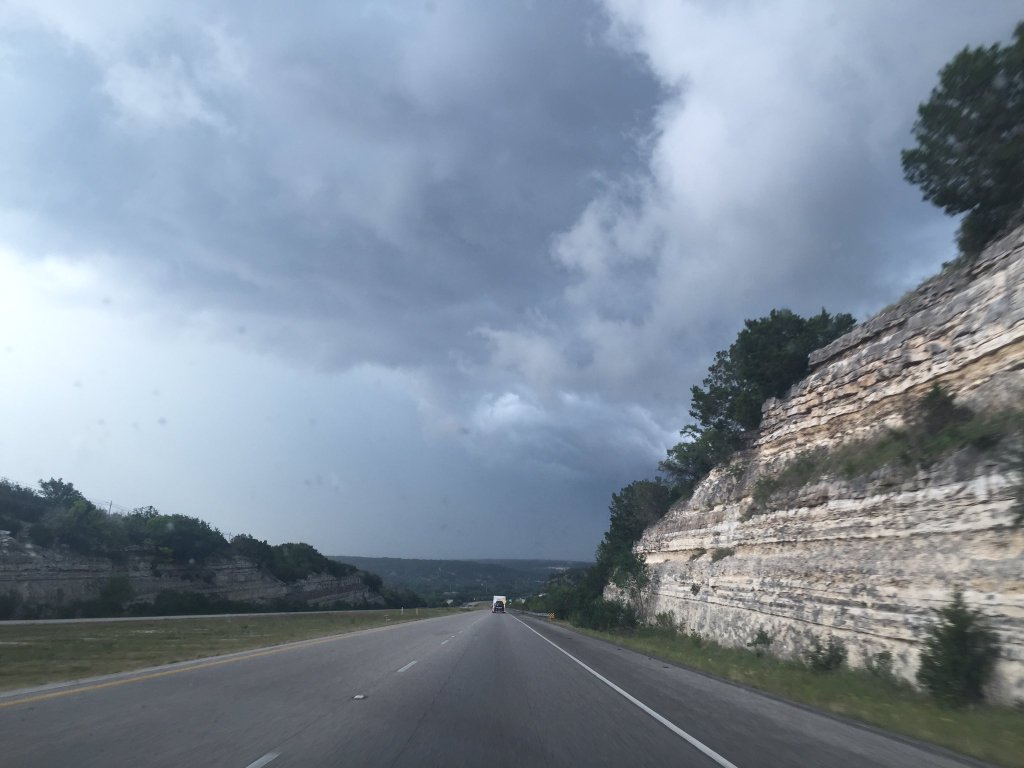 Saturday initially looked like a "down day." In chasing parlance, these are days with no storms, or no good storms. A time to do laundry, take a breather, and prepare for the next chase.
But in peak season, chase days often pop up or improve at the last minute. It doesn't take a lot this time of year. This is why folks like to say "when it's May, you chase."
Saturday turned from a day potentially with no storms to a day in which some storms were likely, but the tornado threat was minimal. When you're a storm-hungry East Coaster like myself, you go for storms when there is an opportunity.
See ya tomorrow @amosmagliocco? pic.twitter.com/hH2cfppjP2

— Ian Livingston (@islivingston) May 28, 2016
High resolution models hinted at activity forming over parts of southwestern Texas in particular, but they also showed some isolated storms forming further north in the between Abilene to Dallas corridor. This helped drag us in.
At game time, the reality of the situation was that much of the northern section of the threat area was heavily capped and far removed from the ingredients needed to break the cap. So, the risk of good storms was largely south. And we ended up way south.
That cap tho… pic.twitter.com/YYVYu3vicA

— Mark Drees (@txskywtchr) May 28, 2016
The first storms we hit were south of Abilene. They struggled, likely thanks to the cap and due to mid-level heights rising during the day. A bigger set of storms developed close to I-10 and they took off. We were close enough to run to them, so we went.
We found the only tornado warning of the day in the region. But by the time we hit the storm it was starting to get messy.
Those dots are in a good spot pic.twitter.com/Jp61wJD7rE

— Ian Livingston (@islivingston) May 29, 2016
After peeking at it, we turned around and headed back north as not to get too far away from the Sunday target. Always a consideration when chasing…
There was a tornado in the storm. Some chasers caught it. Nothing spectacular but not a bad catch for such a day.
The countdown is now on to the end of the trip.
We have chase days lined up at least today and tomorrow. We'll see about Tuesday. High moisture is sitting over the southern Plains. This is a recipe for stormy days. Will there be any more tornadoes before we return home?
The following two tabs change content below.
Defense and foreign policy researcher at a D.C. think tank. Information lead for the Washington Post's Capital Weather Gang.
Latest posts by Ian Livingston (see all)