Tornado Threat Special Update: April 2, 2017
…The Warm-Up To Actually Making Seven Day Forecasts edition…
We have a setup across the south-central U.S. on Sunday that could prove to be one of the biggest tornado producing days of the year, to date. However, there are multiple limiting factors that could throw various-sized wrenches into the system, which could prevent it from reaching its maximum tornado potential. Let's dive in.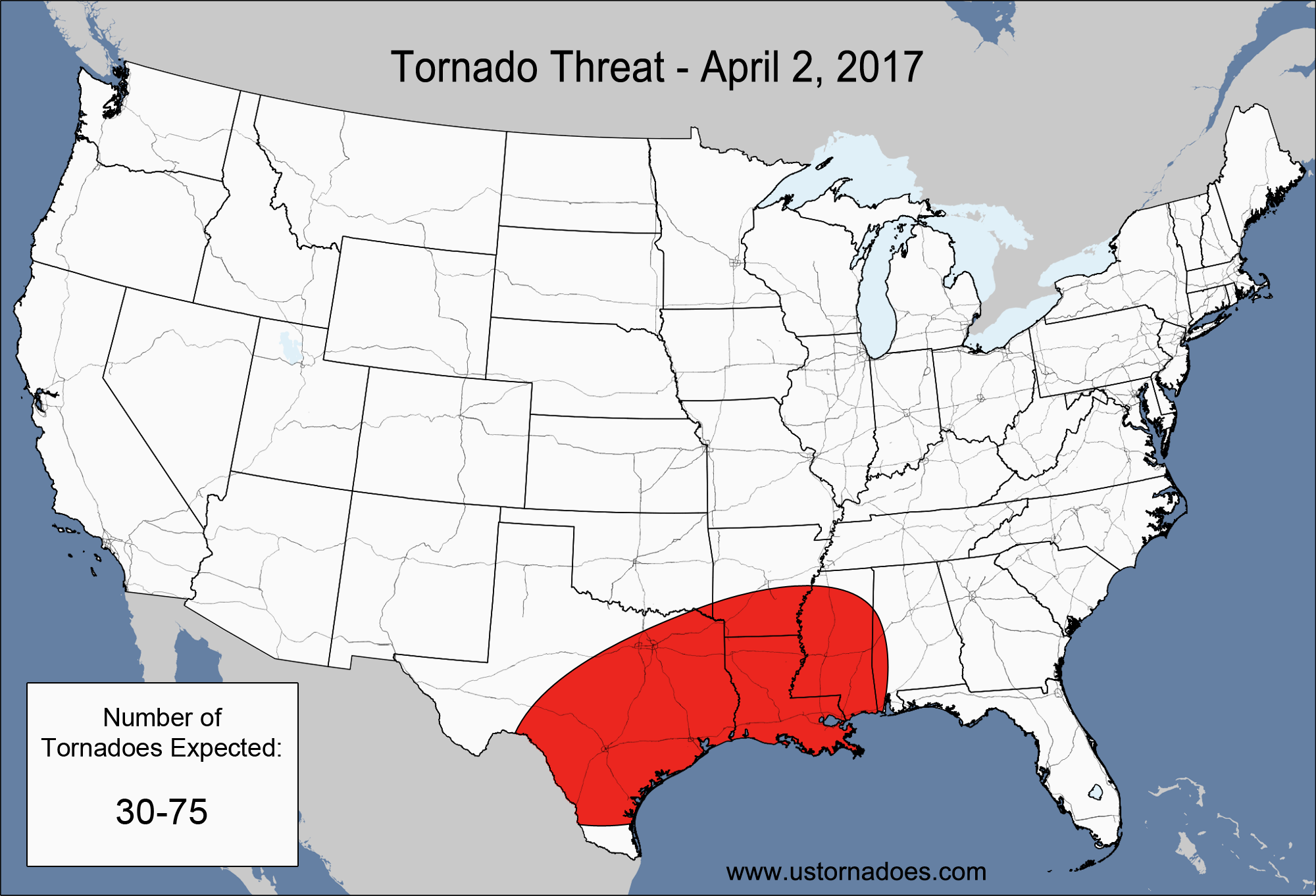 NUMBER OF TORNADOES EXPECTED: 30-75 – CONFIDENCE: Normal
Tornado Hot-spot: Eastern Texas, Louisiana
Pros: Moderate to high instability, good/excellent speed and directional shear, decent upper-level dynamics, and excellent low-level moisture.
Cons: Extensive cloud cover, some low-level capping, potential for veer-back-veer wind profiles in the western parts of the threat area, and potential for storms to grow upscale quickly. All risk limiting the amount of long-lived supercells.
The following two tabs change content below.
Operational Meteorologist at WeatherBug (Earth Networks).
See full bio
.
Latest posts by Mark Ellinwood (see all)