All posts by
Brendan Heberton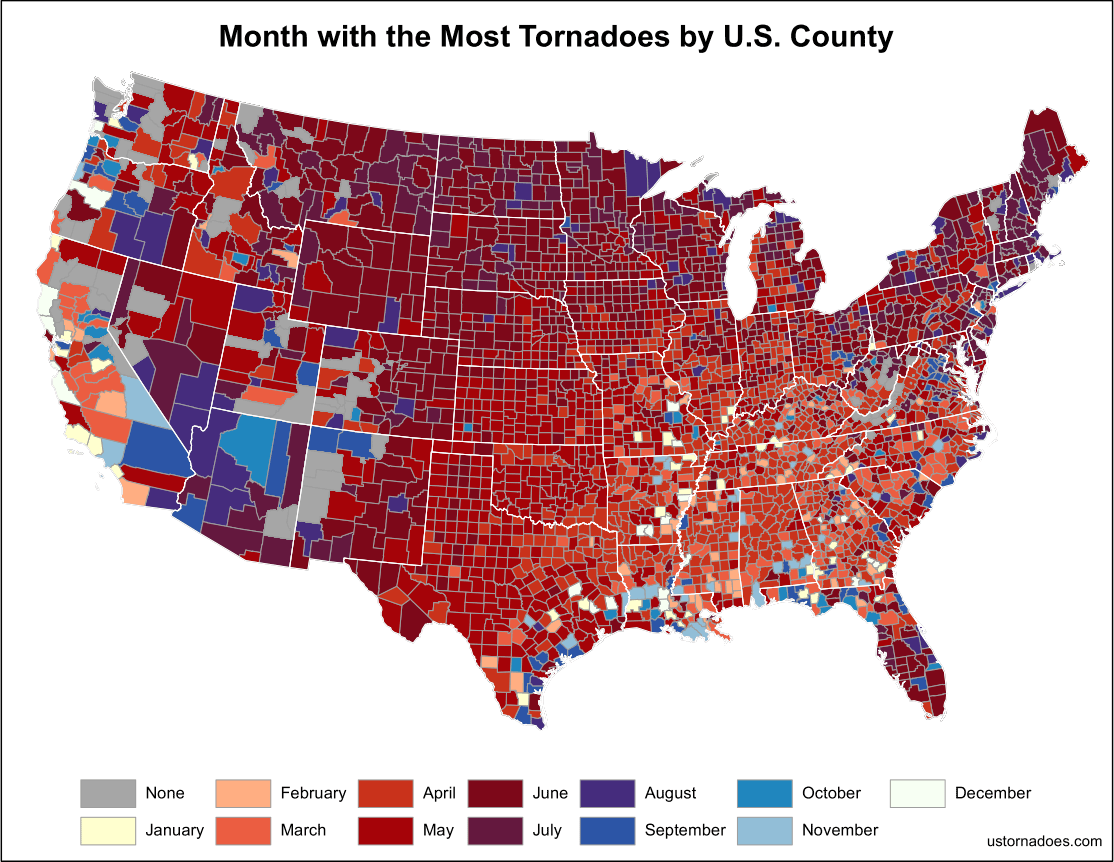 Tornadoes occur throughout the year. Find out when your county's peak month is.
There are a number of regions across the United States that see an exorbitant amount of tornadoes in a given year. None more so than what's classified as Tornado Alley by the National Climatic Data Center.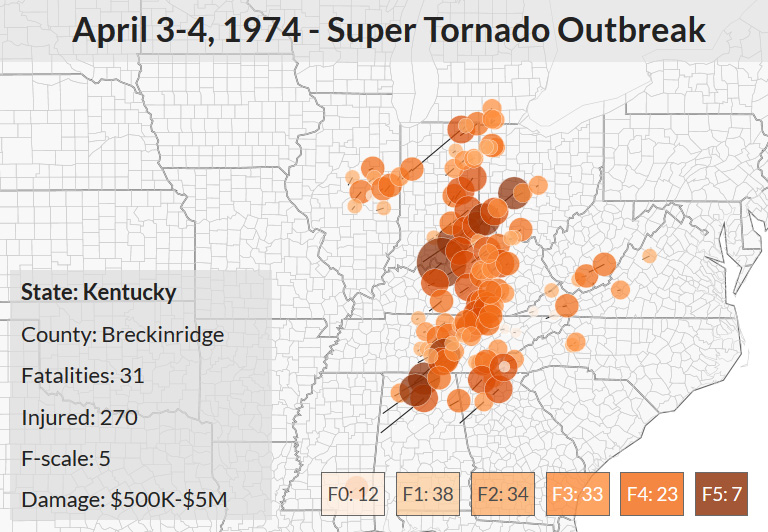 Four decades have passed since a generational tornado outbreak that still lives in infamy. Interactive mapping lets us dive deep into the event.