Total U.S. Tornadoes by Month and by Day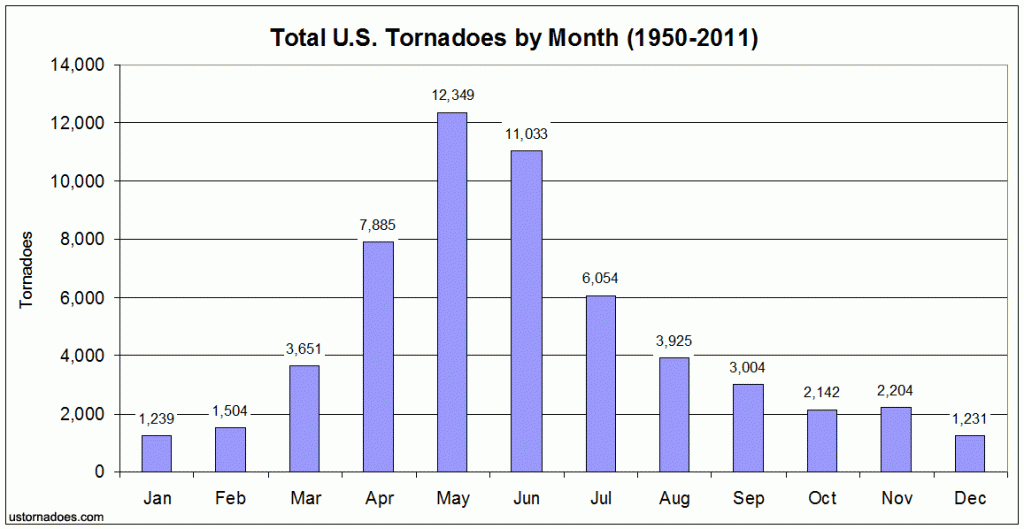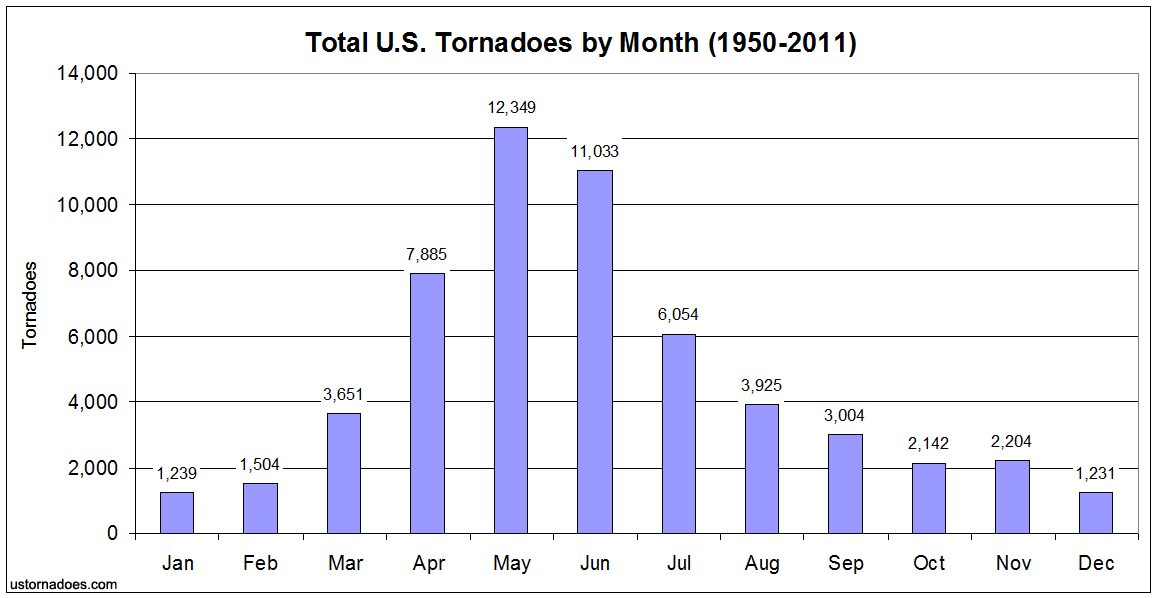 Tornadoes can happen — and have happened — all year long, though spring and summer are well known as the active period. Simply summing up 62 years of data, from 1950-2011, is one way to look at expected trends of yearly activity across the United States. April, May and June stand out above most of the rest when it comes to cumulative numbers. This period is considered the peak of tornado season. Numbers quickly drop by late summer and remain low, with a secondary peak in fall, through the following spring.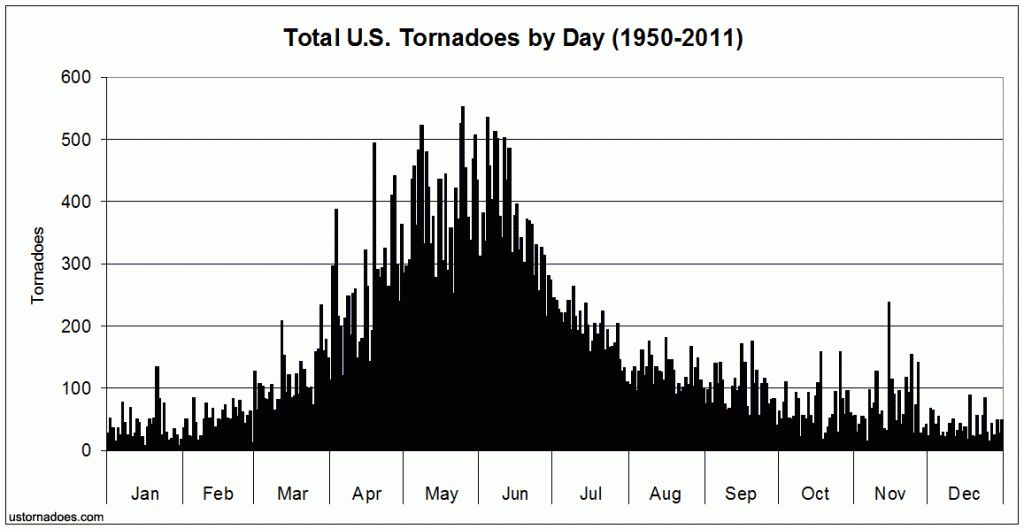 During the record period, the day with the least amount of tornadoes was January 16, with only seven. On the other end of the extreme was May 25 with 552 tornadoes (interestingly, we saw tornadoes on May 25, 2012 — not included in these counts). The top 20 calendar days of tornadoes in the year all fall in April (2), May  (12) and June (6).
…This post was last updated on July 23, 2012 to include 2011 data…

SPC tornado data obtained at the Tornado History Project. Images can be selected for larger versions. Get updates about U.S. Tornadoes on Twitter and Facebook.
The following two tabs change content below.
Defense and foreign policy researcher at a D.C. think tank. Information lead for the Washington Post's Capital Weather Gang.
Latest posts by Ian Livingston (see all)