These maps break down October tornadoes based on where they begin.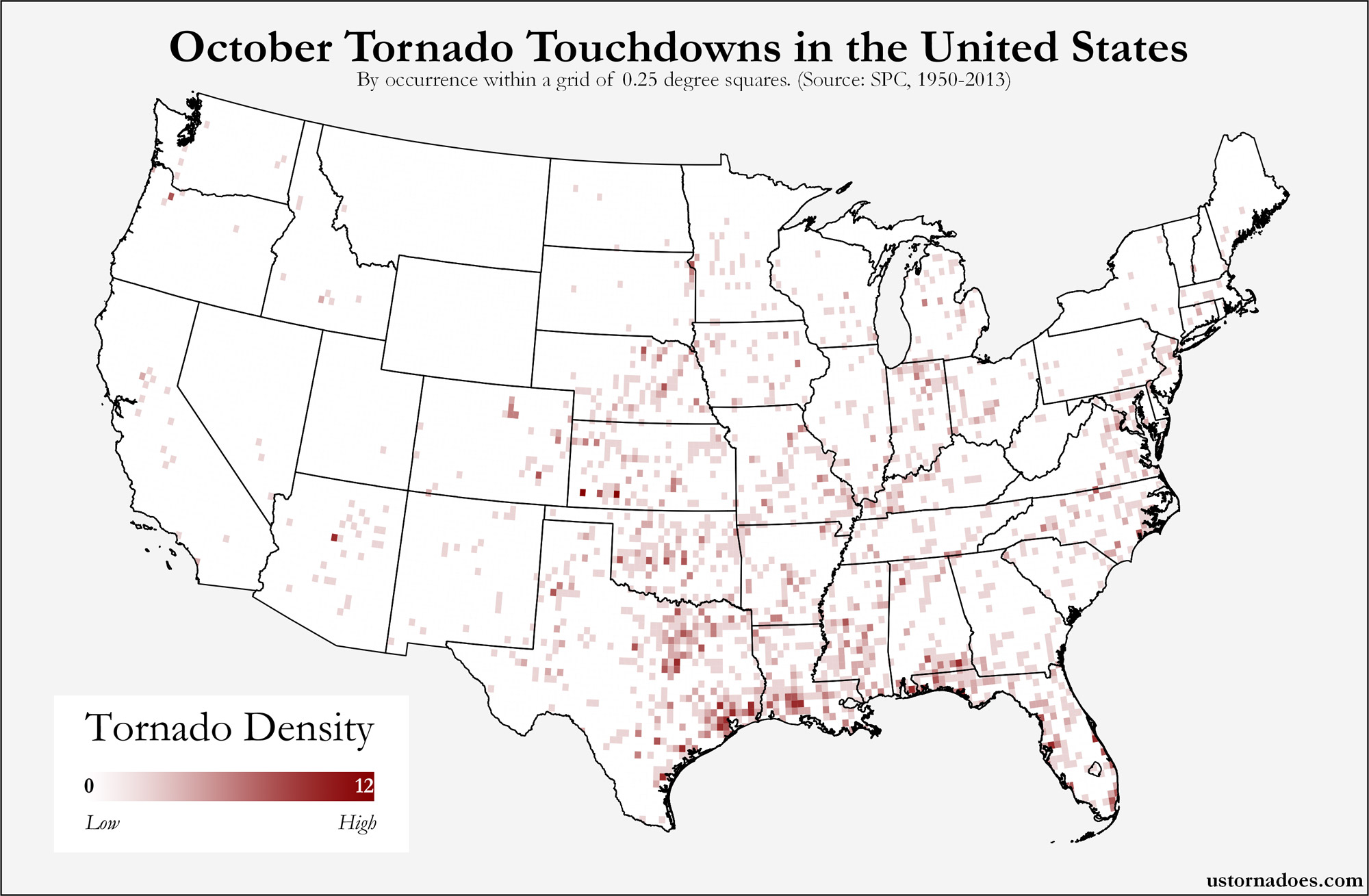 Often considered part of the "second season" which sometimes occurs in fall, tornado activity is significantly down by October when compared to the yearly peak in spring and early summer.
By October, tornado territory is dwindling with the encroachment south of colder and drier air, plus tropical season peak is behind us.
Outside larger outbreaks that occur at random, a trend of fairly few tornadoes generally closer to the Gulf of Mexico becomes the norm around this time of year. U.S. tornadoes never really fully disappear, they just wane significantly.