These maps break down May tornadoes based on where they begin.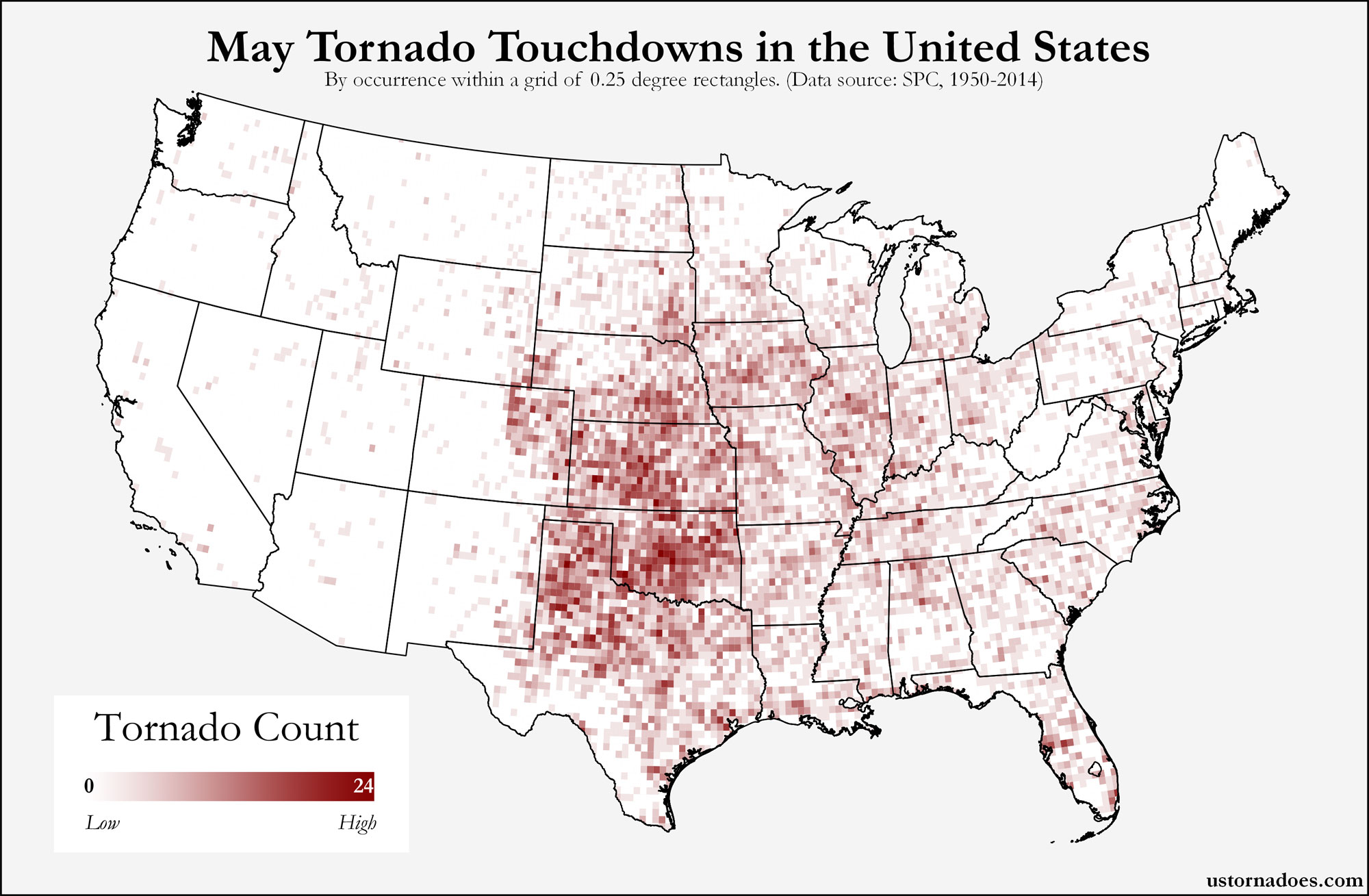 In your average year, May is the expected peak of tornado activity. That's of course not always the case, but the month has had over 4,000 more tornadoes than April since 1950 and it has seen almost 2,000 more touch down than June.
By May, a very noticeable move away from the cool-season home of tornadoes around the Gulf Coast and in parts of the Southeast is seen as the tornado zone lifts north and west into summer.  The heart of the classical tornado alley is shaded in lots of red during the month, and again in June.
Where tornadoes form: October, November, December, January, February, March, April
May usually brings about 260-280 tornadoes to the country, depending on how long and when your averaging period is.  Through 2014, 12,864 tornadoes have been recorded in May across the country going back to 1950.  The long-term average, skewed by early years with under-reporting, is 198 tornadoes per May.