These maps break down August tornadoes based on where they begin.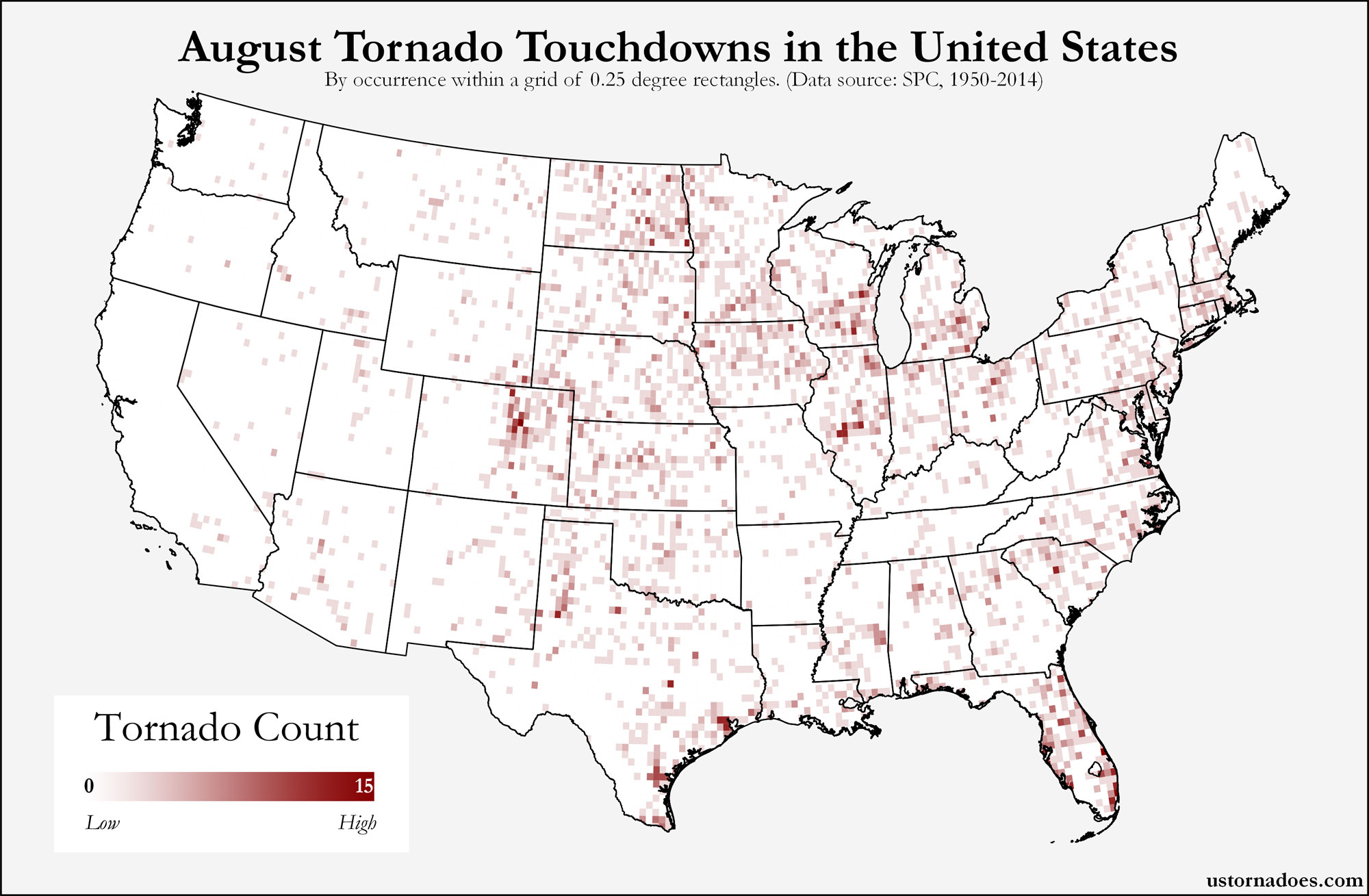 By the time we hit August, there's no denying that the peak of the tornado year is getting further and further behind us. However, August does rank higher than the six months that follow it when it comes to averages and overall numbers.
It's actually quite a bit like July except that numbers are lower overall. The northern tier of the U.S. remains the focus of organized activity for the most part. We also often see heightened activity across parts of Florida, and Texas returns to the game after being knocked back a bit in July.
Where tornadoes form: October, November, December, January, February, March, April, May, June, July