These maps break down July tornadoes based on where they begin.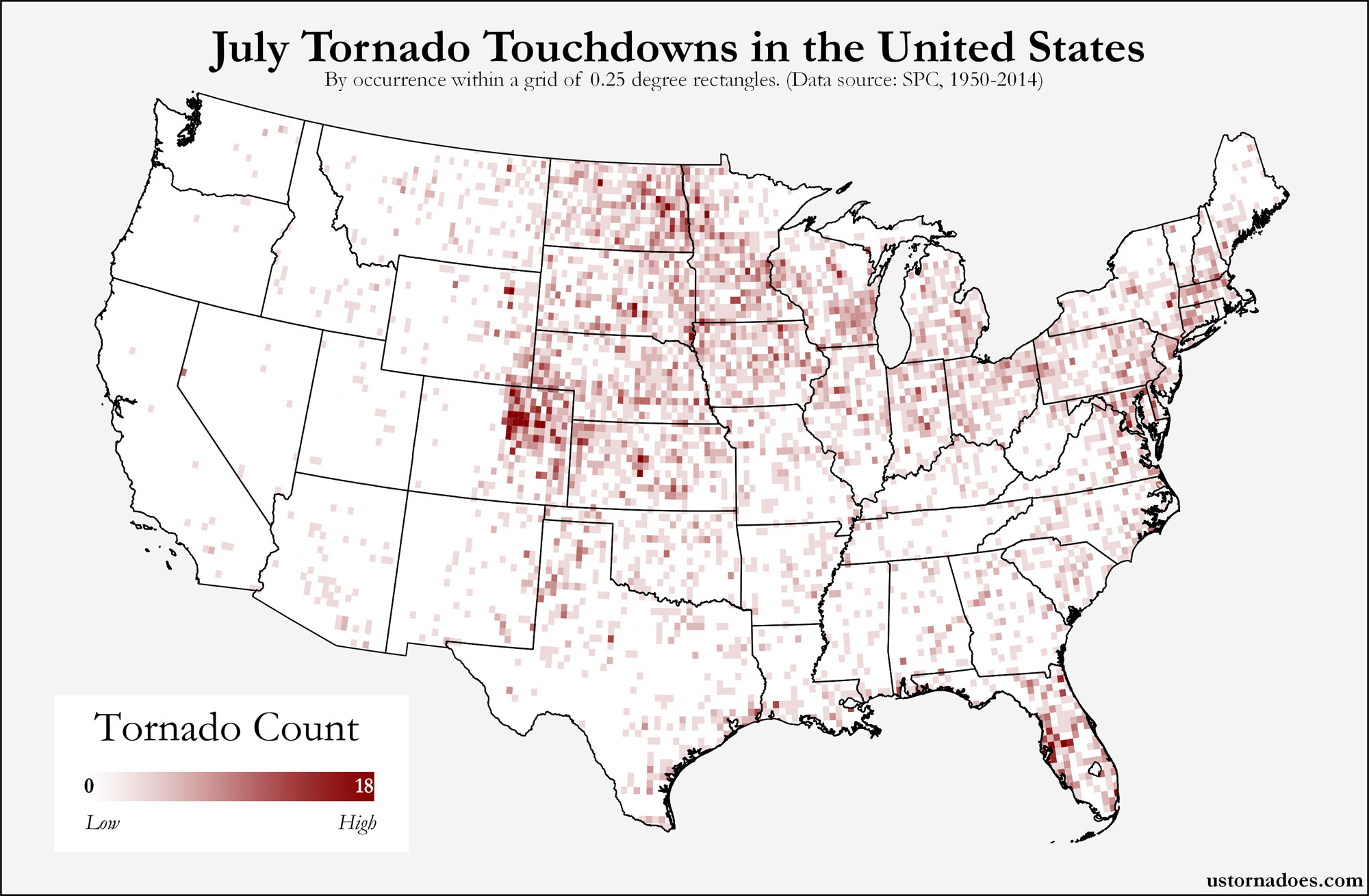 July is often thought of as the beginning of post-season when it comes to tornadoes, but the reality is that the month is the fourth most active of the year. In fact, partly since it's so warm across the whole country and storms are numerous, the month has seen several thousand more twisters than March, a month often thought of as a big one for tornadoes.
As across the warm season months, there is again a noticeable (if less stark because cumulative numbers are dropping) shift to the north and west for the most consistent tornado activity. The front range of Colorado and Wyoming continues to be a hotspot, but the states up near the Canadian border put up quite a fight there overall.
Where tornadoes form: October, November, December, January, February, March, April, May, June
July averages about 120-135 tornadoes depending on the length of and specificity of the period used. That's only about half of June's total. So while tornadoes remain quite common in July, there's a noticeable down-tick in activity most years.