Today's chase was pretty mundane overall, with tornadic storms hard to come by as we traveled across southeastern Colorado and the Oklahoma and Texas Panhandles.
We will try our luck in the southern Plains one more time tomorrow before the pattern shifts the tornado potential up into the northern Plains next week.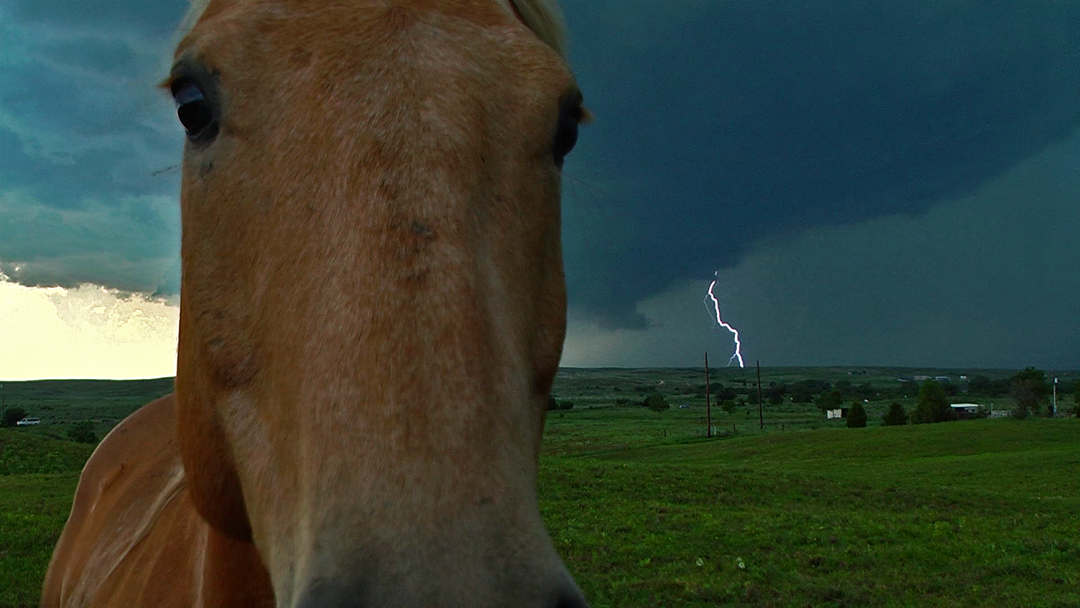 Back on the 27th, we had a couple of visitors while we were getting shots of the storm northwest of Canadian, TX. One of the horses found my camcorder interesting, and decided to get an up close view. I had to pull the camcorder away before he started to lick it.