Here's where tornadoes typically form in December across the United States
These maps break down December tornadoes based on where they begin.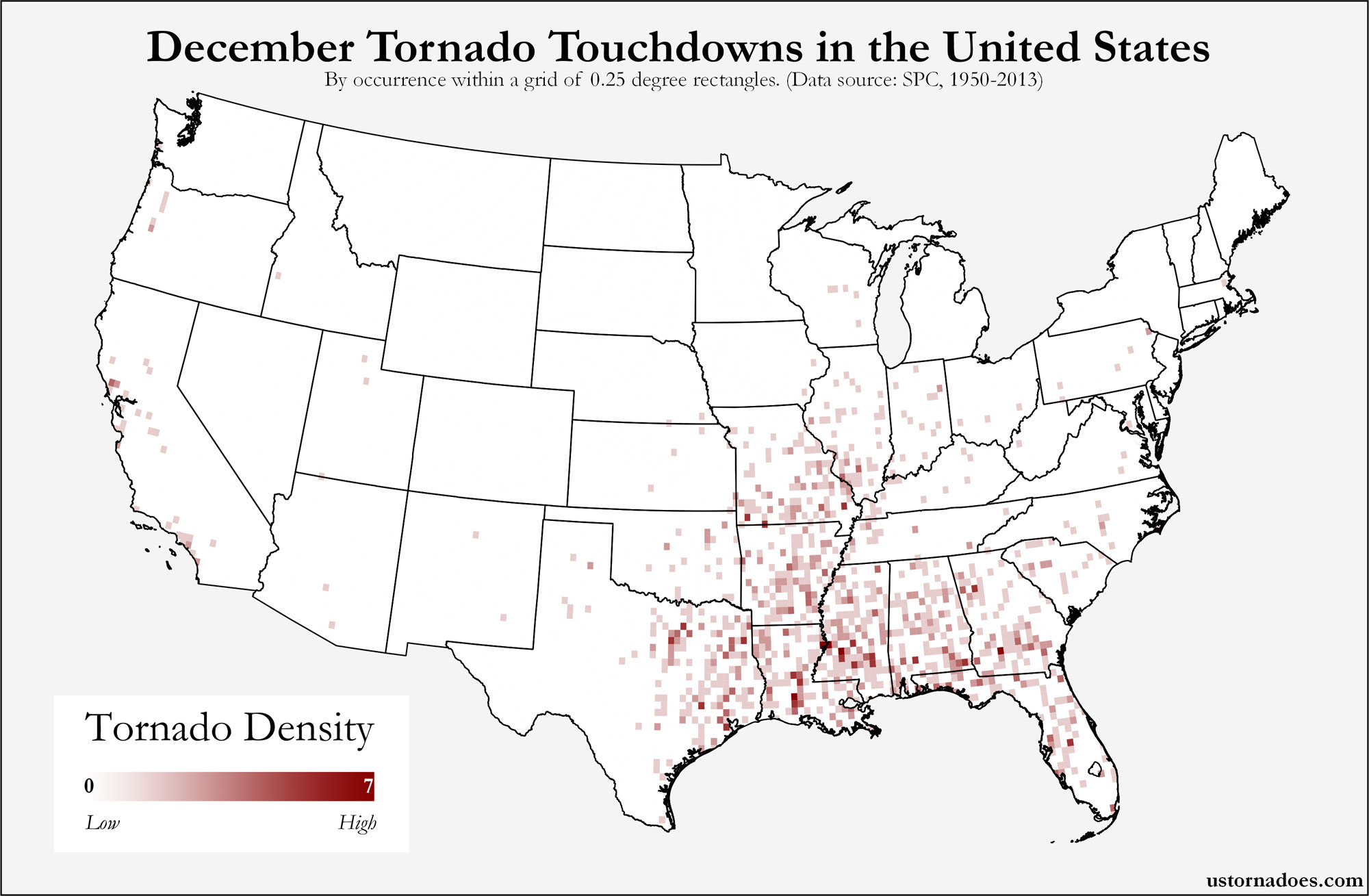 Though tornado season lasts all year, it's often hard to remember that in December. The monthly average is only about two dozen twisters across the entire country.
Numbers remain very low through the winter months as moisture-laden air is often hard to come by. Like other cool-season months, the most regular tornado activity during December resides close to the relative warmth of the Gulf of Mexico.
Where tornadoes form: January, February, March, April, May, June, July, August, September, October, November, December
The areas of greatest concentration — spanning mainly parts of the mid-South — are not too different than November. But as with November seeing a contraction of land coverage compared to October, we see additional shrinking of "tornado country" during December.
In November, nine CONUS states and D.C. have seen no tornadoes. By December the count is up to 17. Southern dominance is certainly apparent when it comes to darker colored states. California makes its typical winter through spring appearance as a contender, coming in 10th for the month.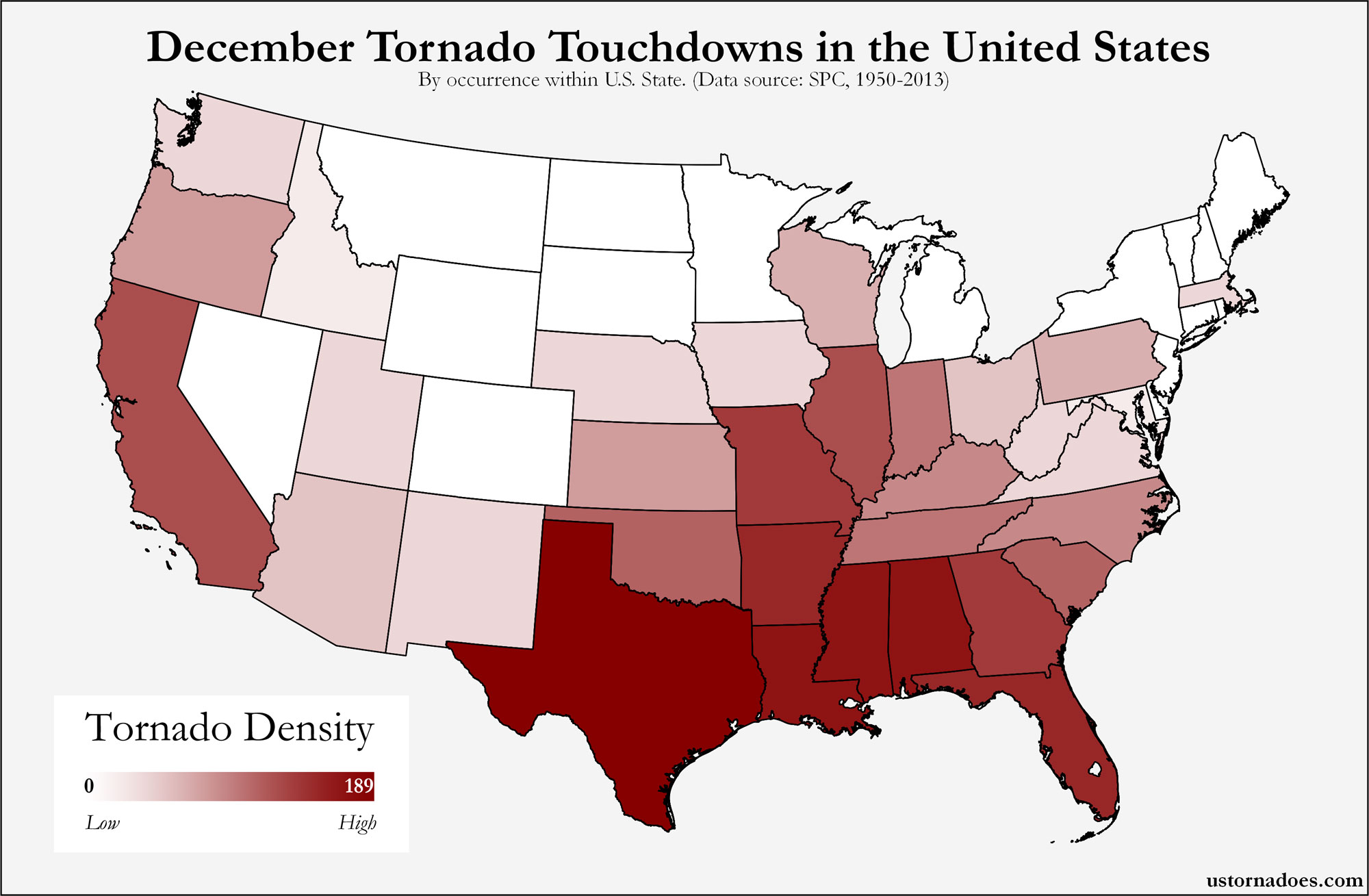 Here are the top 5 states for December tornado touchdowns: Texas (189); Mississippi (154); Louisiana (126); Alabama (124); Arkansas (116).
Related: December tornado averages by state (NOAA)
Though the area in which tornadoes have touched down has been shrinking into the cool season, the county map portrays the idea that most activity is relegated to an east Texas to Florida corridor, with an extension up the Mississippi Valley at times.
In November, all top 5 counties had 11 tornadoes or more touch down within their borders and a max of 27. In December, 10 is tops.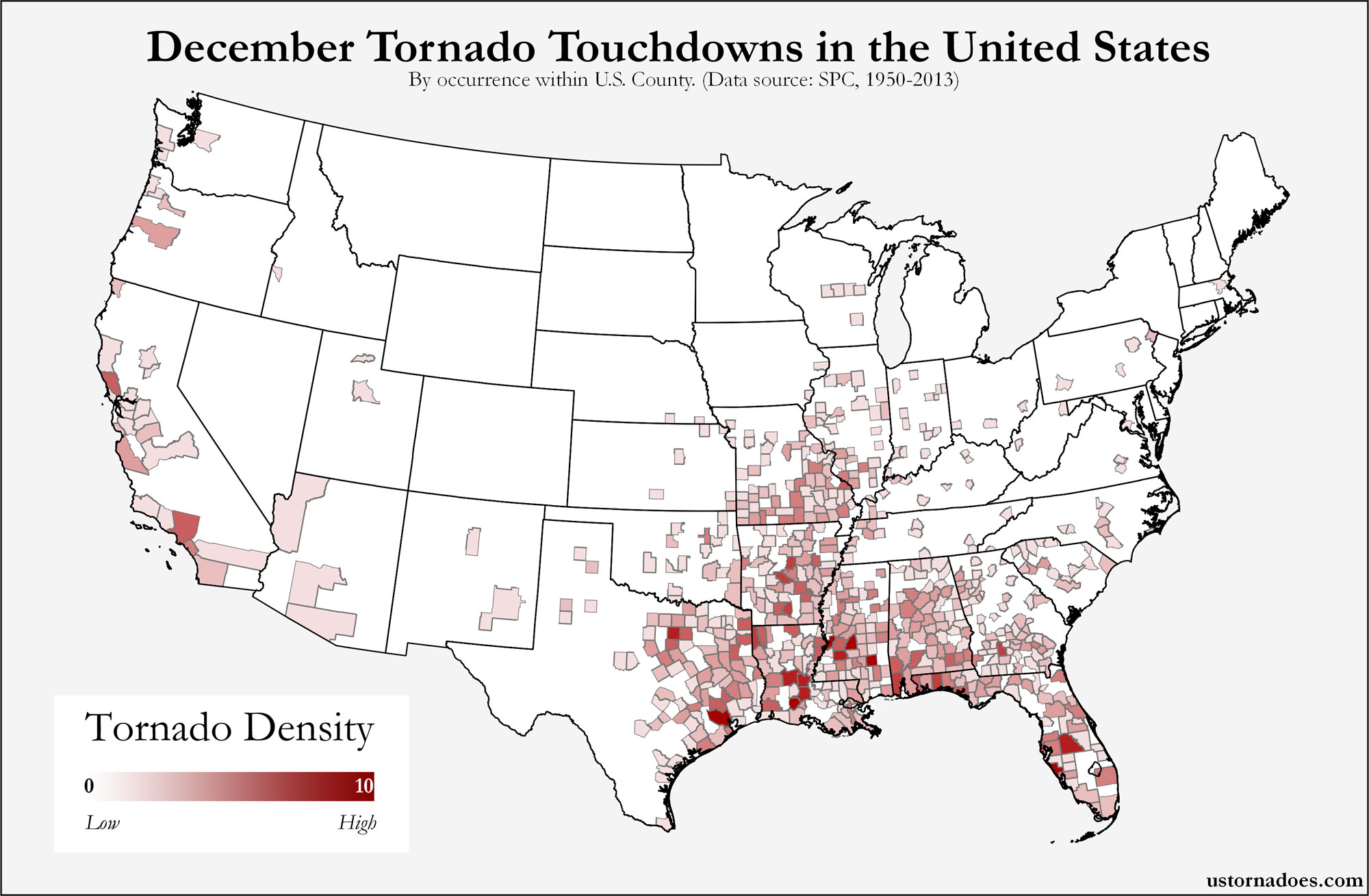 Top 5 counties (or parishes! h/t @WxTimH) for December tornado touchdowns: Acadia, La. (10); Harris, Tx. (10); Jones, Ms. (10); Rankin, Ms. (8); Warren, Ms. (8); Sarasota, Fl. (8).
Related: The month of December by the numbers | Significant tornadoes in December
The Arklatex into mid-South NWS offices are often the busiest when it comes to tornado formation in December. You can almost envision low pressures passing near the Gulf coast and sending warm fronts through these areas looking at the map.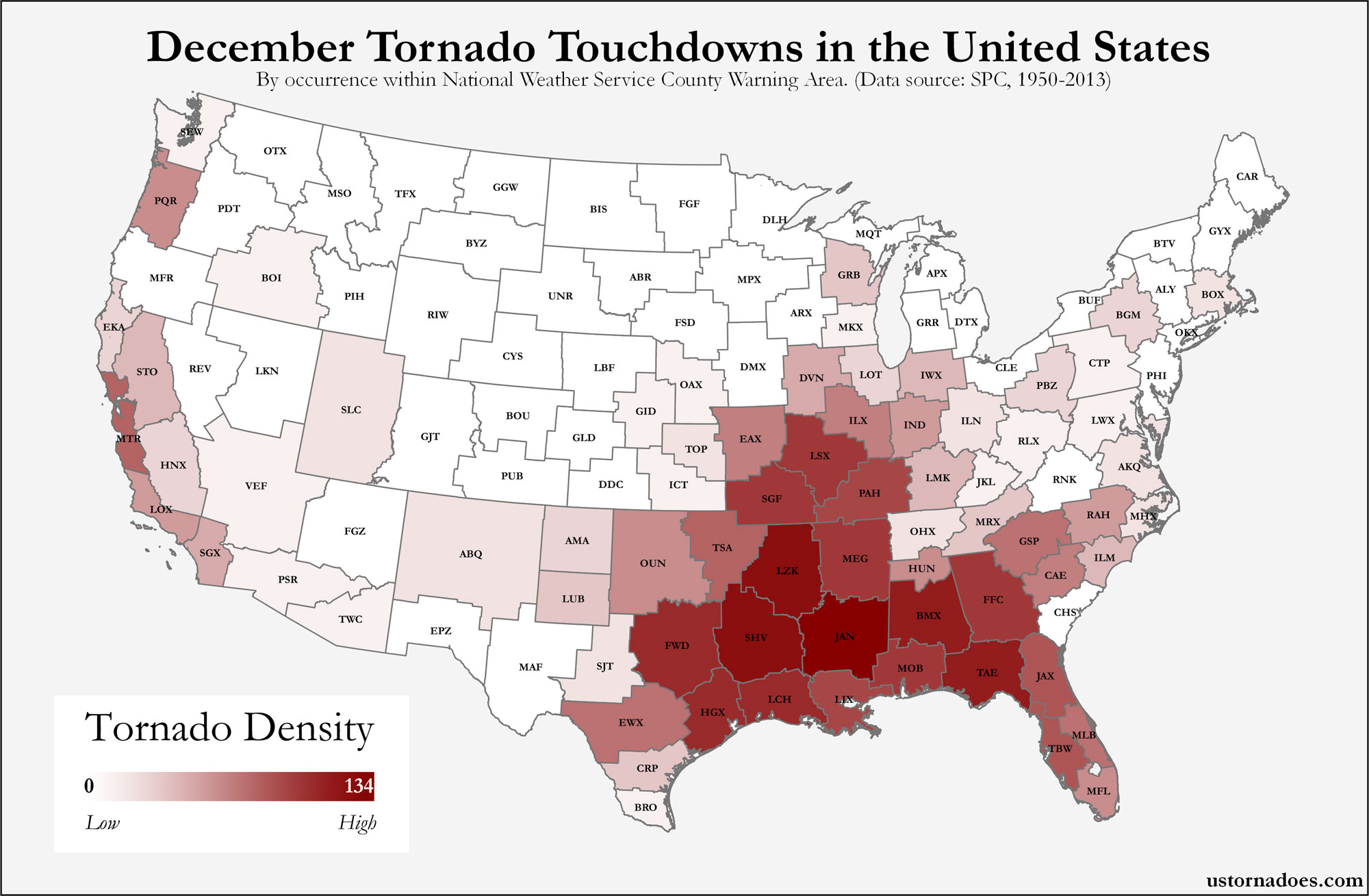 Top NWS office warning areas for tornado touchdowns in December: Jackson, Ms. – JAN (134); Shreveport, La. – SHV (86); Little Rock, Ar. – LZK (84); Tallahassee, Fl. – TAE (80); Birmingham, Al. – BMX (67).
The following two tabs change content below.
Defense and foreign policy researcher at a D.C. think tank. Information lead for the Washington Post's Capital Weather Gang.
Latest posts by Ian Livingston (see all)