Here's where tornadoes typically form in November across the United States
These maps break down November tornadoes based on where they begin.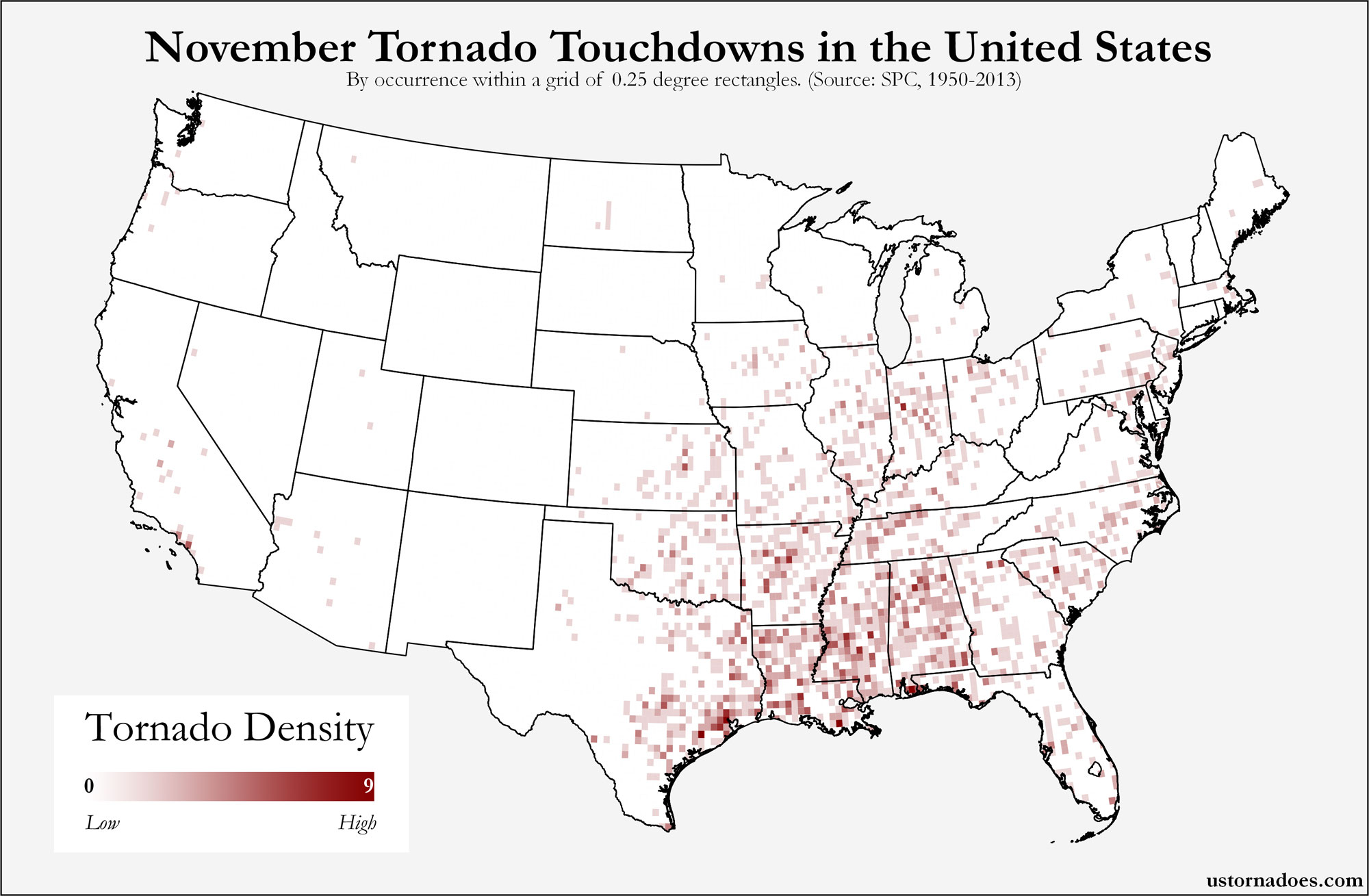 There's a slight uptick in overall tornadoes moving from October to November, though numbers remain meager compared to the heart of the season in spring and early summer.
The month is often hit-or-miss outside some normal activity nearer the Gulf. However, some of the second season attributes can be seen on the grid map above.
Where tornadoes form: January, February, March, April, May, June, July, August, September, October, November, December
In October, a few hotspots are scattered about from the Plains into the Midwest and South. In November, there's a greater concentration of higher number tornado cells across a region roughly from east Texas through Arkansas, Louisiana, and into Mississippi and Alabama.
Some notable instances of tornadic activity have been seen in the regions surrounding as well.
The seasonal compression of tornadoes toward the south and southeast is seen in the November state map below quite well. In October only Wyoming and D.C. have seen no tornadoes. By November, the list grows to include 8 other states. Texas leads, because that's what it does, but otherwise it's easy to spot the Mississippi/Alabama highlight.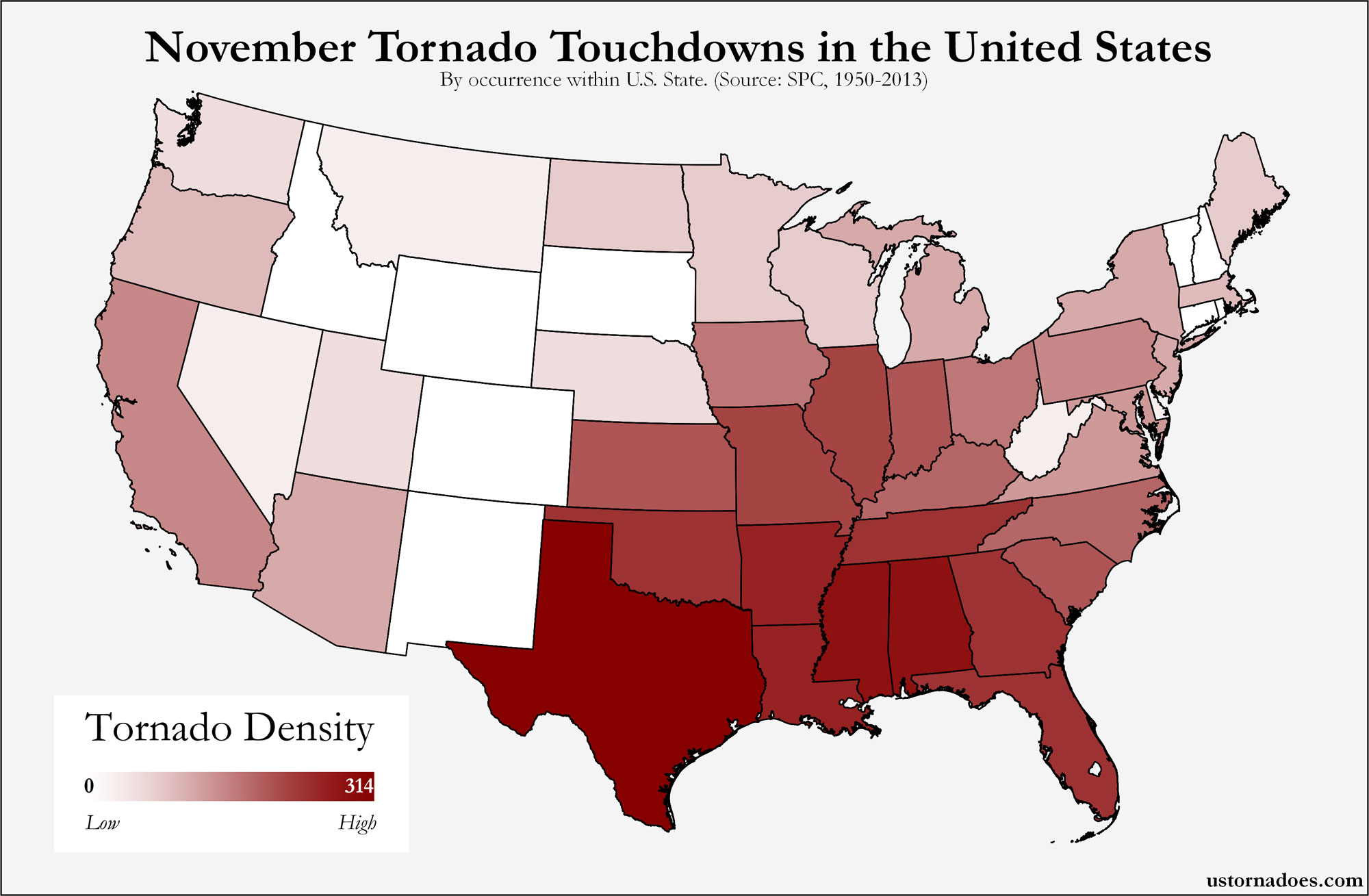 These states round out the top five for November touchdowns: Texas (314); Alabama (236); Mississippi (229); Louisiana (22); Arkansas (147).
Related: November tornado averages by state (NOAA)
Compared to the October maps, and similar to the grid map above, we see a compression of counties where twisters tend to touch down in November. While several of the higher density counties ran up into the central Plains in October, they are mostly focused near the Gulf Coast in November and more densely packed together.
The sometimes early beginning of the annual rainy season can also be seen with California lighting up a bit.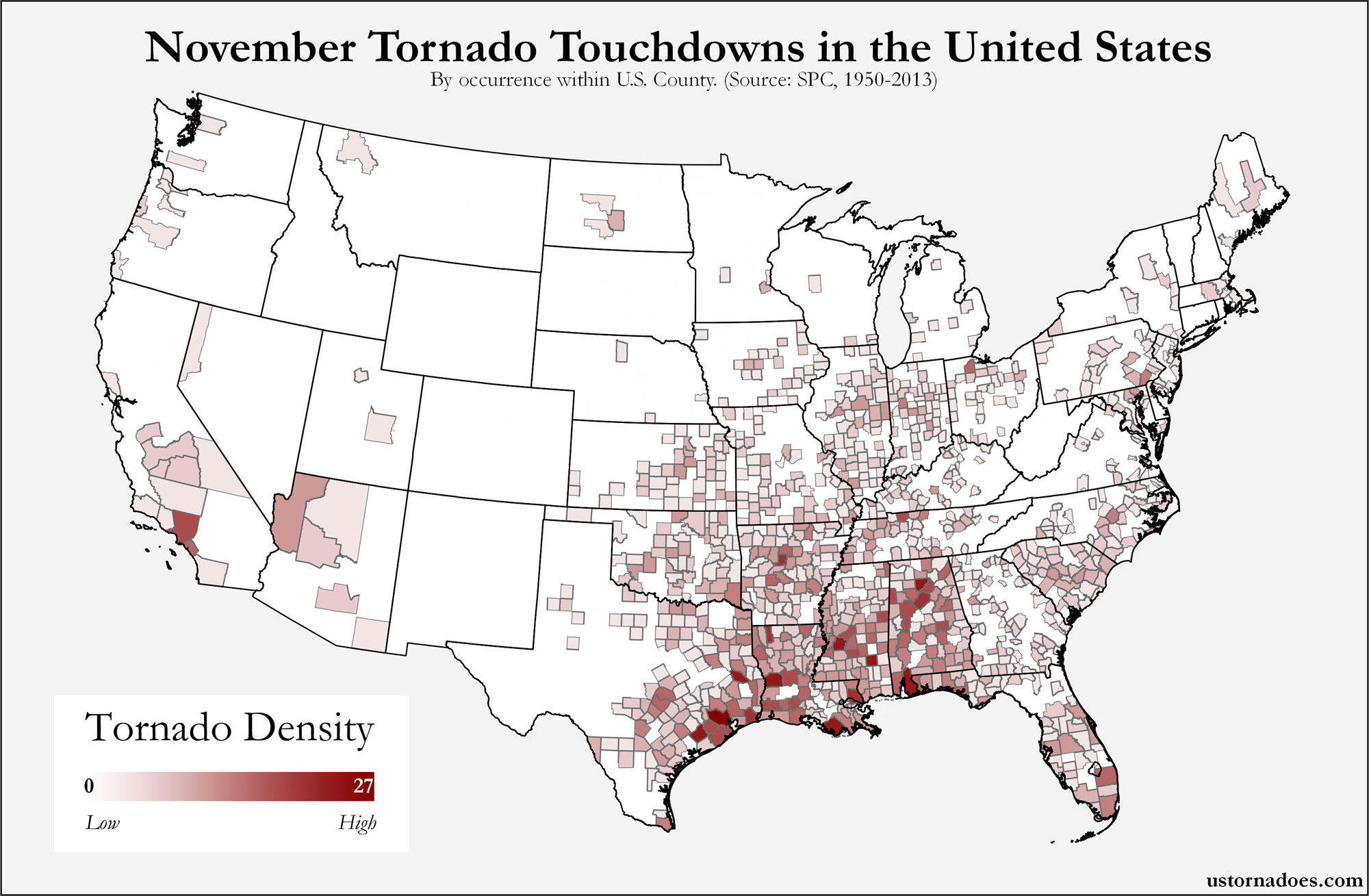 The top five counties are as follows: Harris, Tx. (27); Baldwin, Al. (19); Wharton, Tx. (14); Vernon, La. (11); Hinds, Ms. (11).
Related: The month of November by the numbers | Significant tornadoes in November
Finally, a look at National Weather Service offices which have dealt with the most tornado touchdowns in November. Like other attributes, this shifts east from October and focuses on the northern Gulf coast area and surrounds.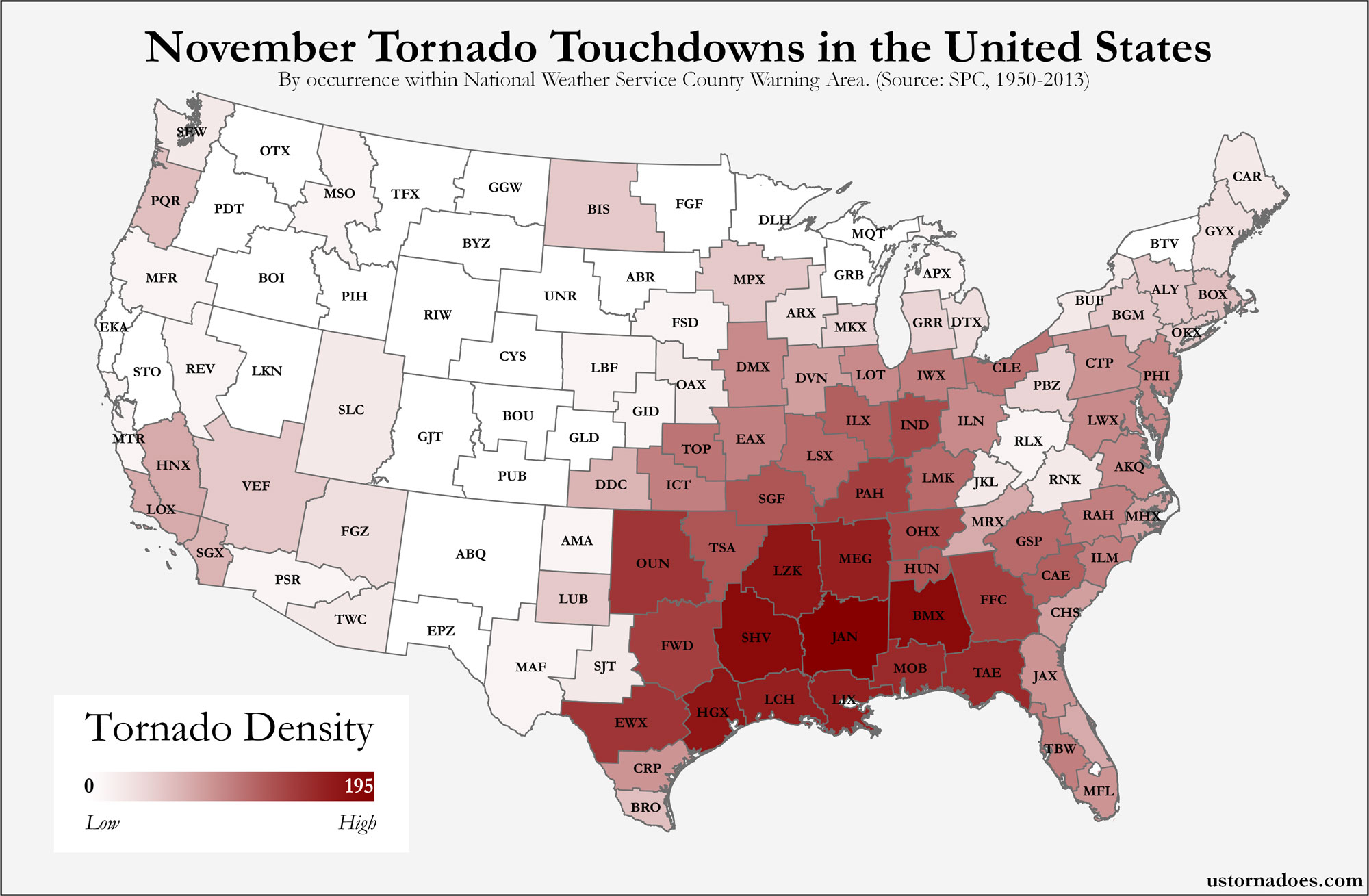 Here's the top 5 offices for tornado touchdowns during the month: Jackson, Ms. – JAN (195); Birmingham, Al. – BMX (132); Shreveport, La. – SHV (120); Little Rock, Ar. – LZK (112); Houston/Galveston, Tx. HGX (98)
The following two tabs change content below.
Defense and foreign policy researcher at a D.C. think tank. Information lead for the Washington Post's Capital Weather Gang.
Latest posts by Ian Livingston (see all)