Chasecation 2019 Day 13 – We Outta Here
Yesterday was another frustrating day as early storms in the Texas Panhandle ruined the potentially tornadic environment in the whole region.
The day was spent running evermore northward as anvil clouds from the south shadowed the Oklahoma Panhandle and eventually southwestern Kansas. We ran northwestward to a supercell developing in eastern Colorado that eventually tracked into western Kansas, hoping it could avoid the southern activity long enough to produce a tornado.
We watched the storm until it collided with the grungy storm activity that made its way up from the south. We did manage to catch a brief funnel cloud as the storms interacted, but the southern storms quickly took over, and it was full-on blobbage after that.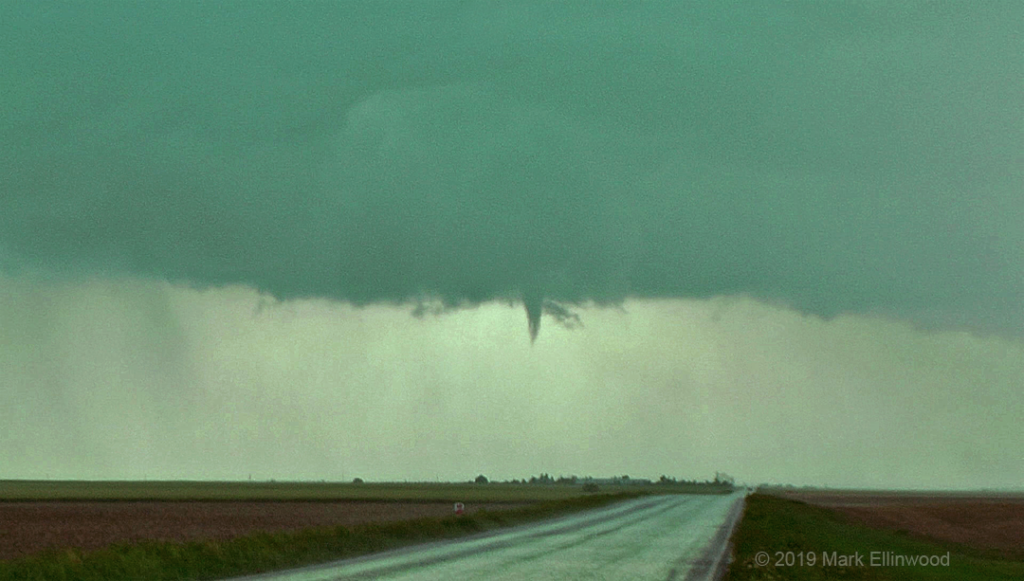 With no reason to stay with blobs, we made camp in Dodge City for the night. Not the way we wanted to enter, or leave, chaser paradise.
The deadline to head back east and end our chasecation is quickly approaching, and with storms a bit too far west, too late, and too uncertain in terms of tornado/photo potential, the decision was made to skip today and get a good start on the 1400 mile drive home.

The following two tabs change content below.
Operational Meteorologist at WeatherBug (Earth Networks).
See full bio
.
Latest posts by Mark Ellinwood (see all)