Chasecation 2019 Day 12 – Sunset Saves The Day
The frustration with storms on this stretch of days continues to grow as the overall storm mode remains messy, with flooding occurring on an evermore widespread scale.
We drifted from Pampa to Plainview, Texas for lunch as storms quickly developed over Lubbock. The next 6 hours featured storms continually developing over and east of Lubbock, with lots of hail and flooding within the city. After dropping south through Lubbock to see if the warm sector would kick off new storms, we eventually gave up and went back north for today's target.
While we did see some mammatus and hail during the day, the setting Sun saved the chase day with a colorful mammatus display near Amarillo.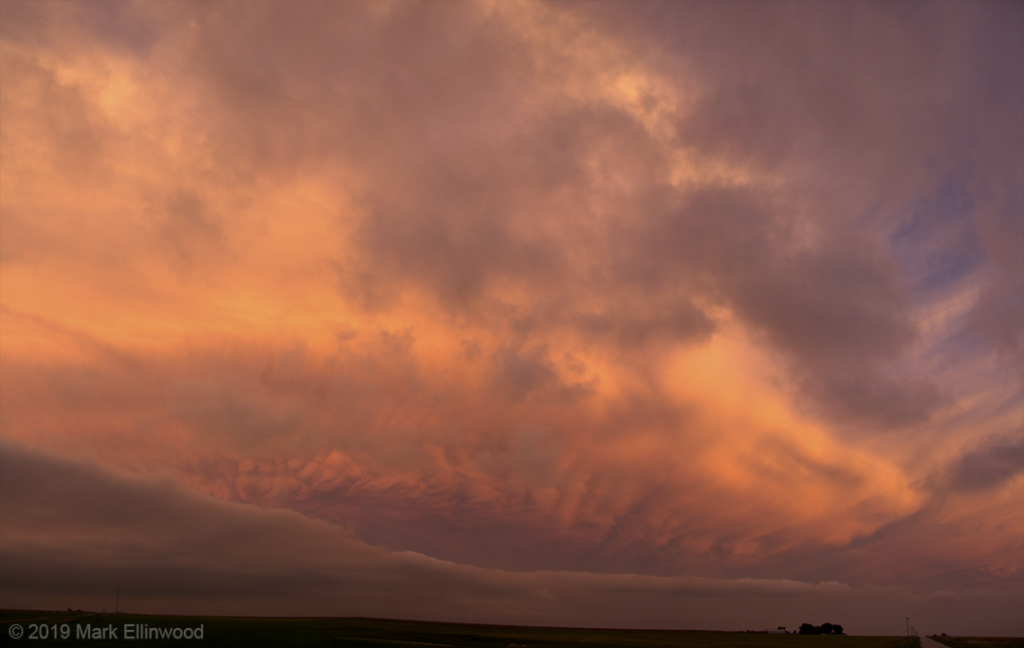 We watched the sunset for over a half hour on a dirt road as the colors changed from pale yellows and oranges to deep reds and purples. Given how dreary the day had been up to this point, it was a good spirit lifter as we get toward the tail end of our chasecation.
The following two tabs change content below.
Operational Meteorologist at WeatherBug (Earth Networks).
See full bio
.
Latest posts by Mark Ellinwood (see all)