Chasecation 2019 Day 6 – The Long Day Ahead
Today was a down day/travel day as we await a potentially high-end tornado threat tomorrow. We will be ready for storms in the Texas Panhandle tomorrow as early as late morning on a day that could feature 3-4 rounds of severe weather across some of the same areas through the evening.

Yesterday's chase in northern Oklahoma did not yield any tornadoes, but there was a fairly sharp, long-lived shelf cloud that spawned out of a cluster of storms near Alva. After tracking this area of storms into the early evening, we bailed to Woodward for the night and caught a nice sunset on our way.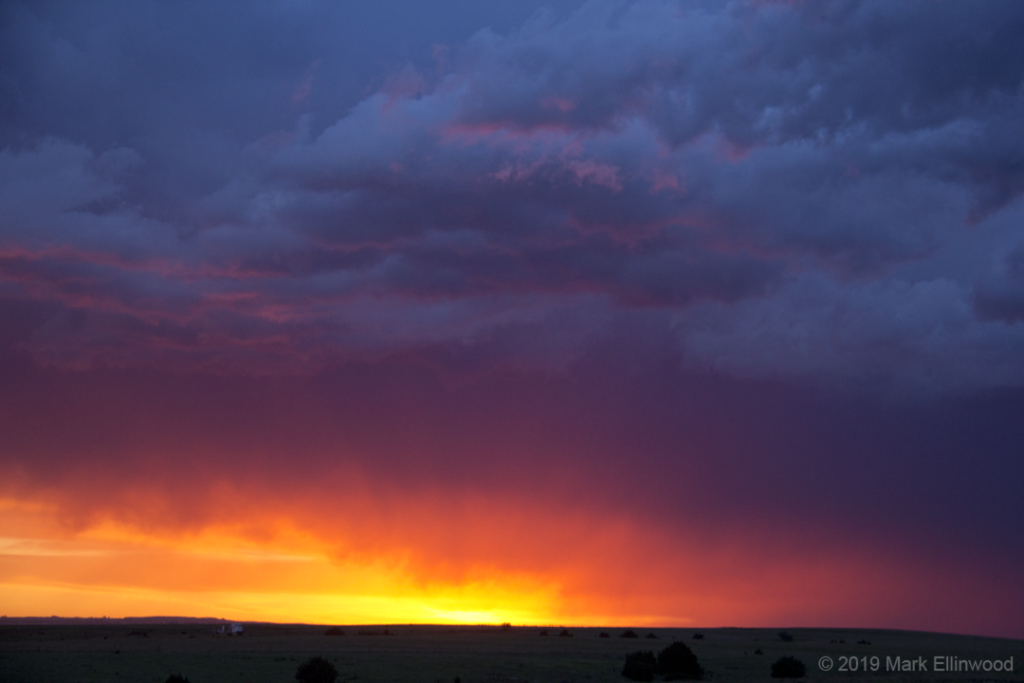 Time to empty the camera cards, charge the batteries, study the road maps, and make sure we're on our top game for tomorrow.
The following two tabs change content below.
Operational Meteorologist at WeatherBug (Earth Networks).
See full bio
.
Latest posts by Mark Ellinwood (see all)